back
next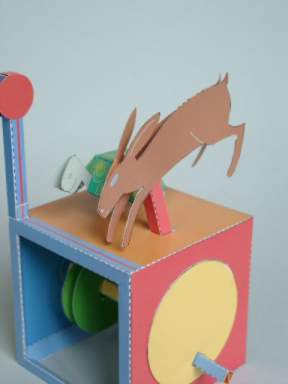 The Hare & The Tortoise

Size: 9 x 9 x 16 cm

Crank mechanism with 2 crank sliders

This is one of four models from the book "Automata too", published by Tarquin-Publications.

A race between tortoise and hare. The tortoise makes - as expected - small jumps, the hare on the other hand big ones.