back


next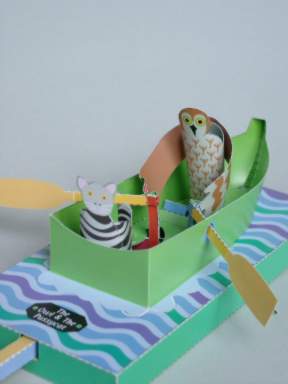 The Owl & The Pussycat

Size: 19 x 9 x 7 cm

Push and pull mechanism

This is one of four models from the book "Automata too", published by Tarquin-Publications.

The owl moves the oars and the tail of the cat twitches to and fro. These movements are caused by the back and forth movement of a push rod.