back
next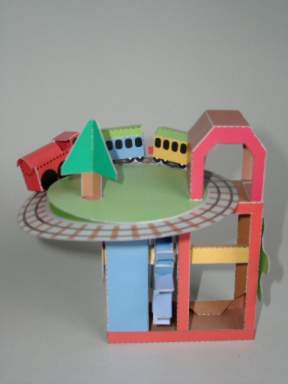 The Run-about Train

Size: 15 x 14 x 14.5 cm

Crank mechanism with gear wheel drive

This is one of four models from the book "Automata too", published by Tarquin-Publications.

An engine with two carriages goes round, moved by a gear wheel drive. The driving gear wheel has 12 teeth, the driven wheel has 8 teeth. The gear ratio of 1 : 1.5 means that the train turns 50% faster than the driving wheel.